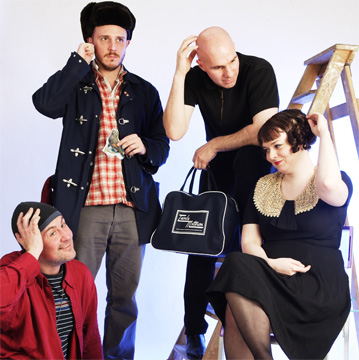 Television Personalities!
The TV Personalities are what you might call a "cult band". They have played shows all over the world yet fame and fortune has eluded them. Fronted and formed by Daniel Treacy, they have been touring and releasing beautiful music since early 1978 up until modern day.
Dan Treacy has had backing from such illuminaries as Jowe Head, Edward Ball, Jeffrey Bloom, Lenny Helsing, Mark Flunder, Sexton Ming, David Musker, Mark Empire Sheppard, Joe Foster, Liam Watson, and other great musicians during the TVP reign.
The TVPs are most famous in Europe where they are regarded as a sort of music god, and to a lesser sense in their home of England, but not many people know that they also visited the USA in the early 1990's and did a couple of amazing tours.
This site is constantly evolving. Please excuse us for the pop-ups and ads that some browsers may experience. Your comments are welcomed. Please enjoy.